Senscomm Semiconductor Technology Co., Ltd.
We are committed to becoming a world class chip design company in wireless connectivity communications, thus providing extremely competitive compensation and top benefits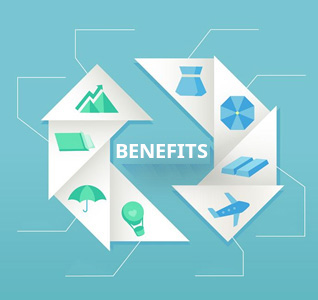 1
Salary - Basic Salary, Performance Bonus, Year-end Bonus
Basic salary: We provide our employees with very competitive compensation treatment in the industry. Adjust the salary structure and strategy timely according to the annual salary research, industry market change level and the company's business strategy. In addition, the company evaluates and adjusts its basic salary according on performance and personal performance.
Performance bonus: according to the relevant policies and incentive methods of the company, combined with the comprehensive evaluation of the company's performance and personal performance, to give a rich performance bonus.
Year-end bonus (13 salary): According to the company 's relevant policies, one month' s salary will be paid as the year-end bonus, paid together with the December salary.

2
Insurance - Social Insurance, Housing Provident Fund, Supplementary Commercial Insurance
Since the entry date, the company shall fully pay the housing provident fund for each employee according to local laws and regulations.
In order to facilitate employees to better enjoy medical services, the company extra buys highly competitive high-end commercial insurance for each employee, including outpatient service, hospitalization, accidents and other reimbursement.
Since the entry date, the company has fully paid social insurance including endowment insurance, unemployment insurance, industrial injury insurance, medical insurance, maternity insurance and maternity insurance according to local laws and regulations.
3
Vacations - Statutory Holidays, Paid Annual Leave, Paid Sick Leave, Maternity Leave, Care, Fake, Marriage, Funeral Leave
In addition to the statutory holidays, the Company provides paid annual leave higher than the statutory annual leave, with 10 days for the first year of employment, plus one day, up to 20 days; in addition, paid sick leave per year.
4
Benefits - Elastic Worktime, Lunch, Health Check, Regular Team Building, Holidays Welfare, Employee Dorm, Traffic Subsidies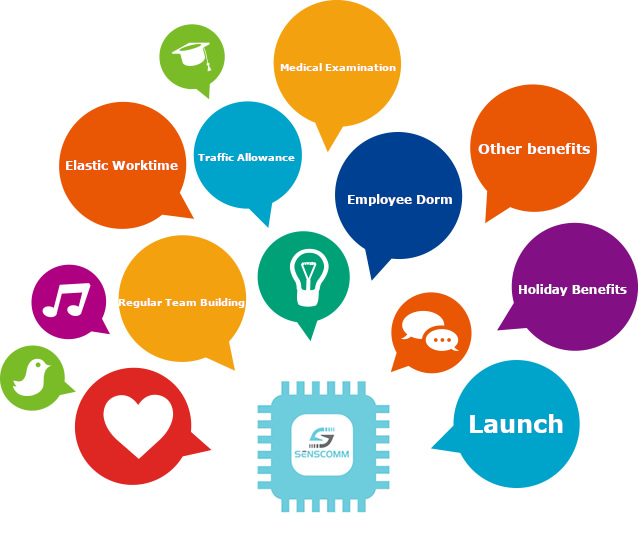 Elastic working system: flexibly select the working hours according to the working objectives.
Lunch: The company provides a high-standard weekday lunch.
Health examination: The company organizes a free annual physical examination every year, and every employee can enjoy the VIP physical examination service.
Regular team building: In order to better enhance team cohesion and reduce pressure for employees, the company regularly organizes group building activities, such as birthday parties, annual tourism, spring outing, dinner party, expansion games, etc.
Transportation subsidy: the company provides a monthly transportation subsidy, specific reference to the relevant policies.
Staff dormitory: to facilitate employees to work and life, provide free apartment dormitory for employees around the company.
Holiday welfare: The traditional festival company provides employees with holiday welfare gifts, intimate birthday gifts, and big red envelopes for the New Year.
Other benefits: the company provides children's education, rent subsidies, round air tickets and family business insurance for foreign employees living in Suzhou; the company can enjoy free leisure snacks, coffee, Drinks and irregular afternoon tea.