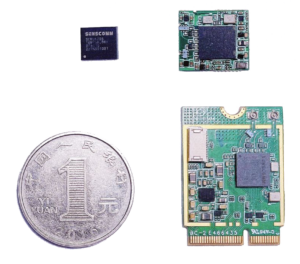 WISEN-2 2T2R, 2.4G&5G, Wi-Fi 6 + BT 5
High-Performance Wi-Fi & BT Combo
WISEN-2 is a highly integrated system-on-a-chip (SoC) that incorporates 2T2R dual-band Wi-Fi 6 and Bluetooth 5 in a single chip.
The integrated Wi-Fi MAC/PHY/RF support the cutting edge IEEE802.11ax standard and Wi-Fi Alliance Wi-Fi CERTIFIED 6TM Release 2, delivering data rates of up to 1.2Gbps with improved network efficiency at lower power consumption, while keeping backward compatibility with legacy IEEE802.11a/b/g/n/ac standards.
The Bluetooth subsystem consisting of BT/BLE link controller, baseband, and RF conforms to Bluetooth 5 standard and supports BT/BLE dual mode operation. The internal Wi-Fi/Bluetooth coexistence solution carefully orchestrates Wi-Fi and Bluetooth traffic to minimize interferences between two radios.
Support for high-speed interfaces including PCIe 2.1, USB 3.0/2.0, and SDIO 3.0, and integrated RF front end components such as PA, LNA and Balun make WISEN-2 an ideal solution for designing a cost-effective and compact form factor high performance wireless connectivity solution for consumer devices and applications such as Laptops, TVs, set top boxes, IP cameras, wireless storage, and more.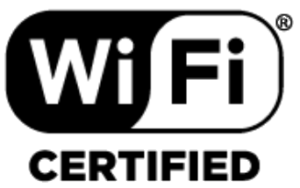 Features
WLAN
Integrated with RF, PHY and MAC that are compliant with IEEE 802.11a/b/g/n/ac/ax standards
2×2 MIMO, 80MHz channel width and 1024-QAM support achieving max. data rate of 1.2Gbps
DL/UL MU-MIMO and OFDMA
LDPC and BCC
STBC
DCM
Beamforming
Digital Pre-distortion (DPD)
Radar detection and DFS
A-MPDU/A-MSDU
BSS Color
TWT
Multi-BSSID
Simultaneous dual-band dual-concurrent support (DBDC) in 2.4GHz and 5GHz bands
Concurrent mode (STA and soft-AP)
Supports Wake-on-WLAN via magic packet and wake-up frame
System
Support multiple configurable GPIO pins
UART/JTAG/I2C/SPI/PCM
Multiplexed ADC
Integrate eFuse to store device specific information and RF calibration data
Advanced FDD/TDD mode Wi-Fi/Bluetooth
coexistence scheme
Bluetooth
Support Bluetooth 5, Bluetooth low energy and backward compatible with Bluetooth v2.1+EDR
Supports all packet types in basic rate and enhanced data rate
Dual mode support: simultaneous LE and BR/EDR
Integrated Balun and PA
Up to 7 BT link + 12 BLE link
Support secure simple pairing
Support SCO and eSCO link with re-transmission
Support wide-band speech and hardware
Channel quality driven data rate adaptation
Channel assessment and WB RSSI for AFH
Security
WPA2 and WPA3 personal
Hardware cryptographic engine supporting WEP-40/104, TKIP, AES-CCMP-128/256, AES-GCMP-128/256
Host Interfaces
PCI Express base specification v2.1 for WLAN
USB3.0/2.0 for WLAN and BT
SDIO 1.1/2.0/3.0 for WLAN with clock rate up to 208 MHz
HS-UART with configurable baud rate for Bluetooth
Package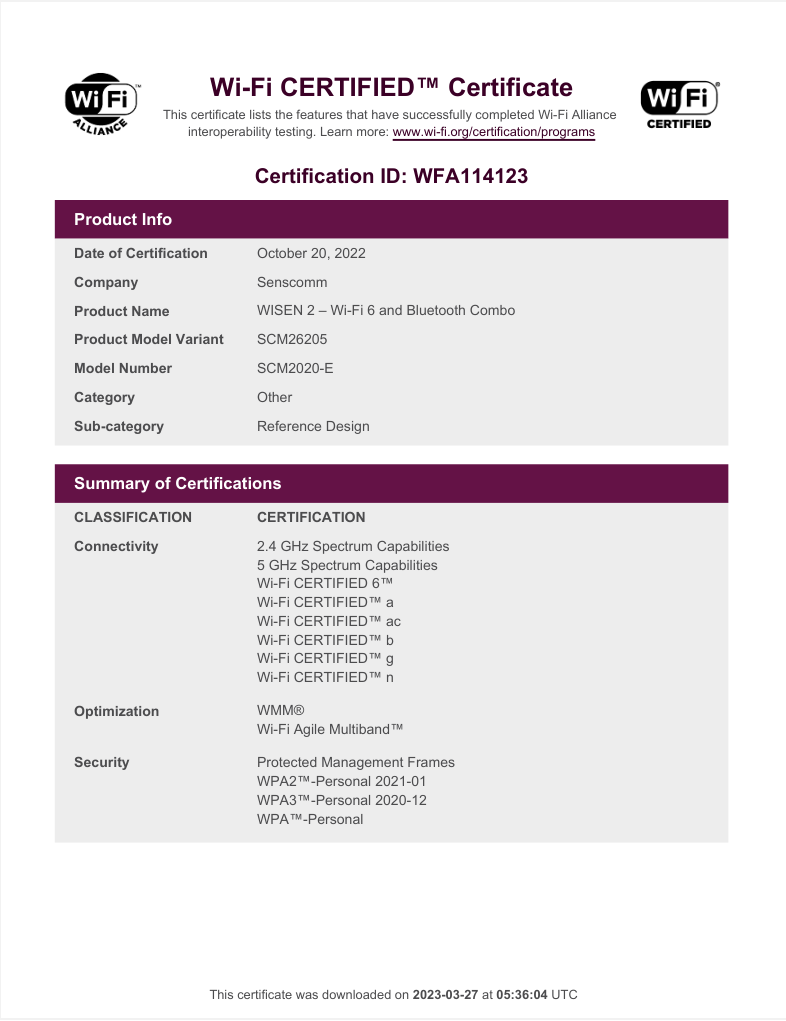 Sample chipset and Evaluation kits are available today. For information and details about Senscomm products, please contact your local sales or the company directly.