WISEN-1 2.4GHz, 1T1R, Wi-Fi 6 + BLE 5
Low-power Wi-Fi & BLE Combo with Application MCU
WISEN-1 is a highly integrated 1T1R 2.4GHz Wi-Fi 6 + BLE 5.1 combo chip and MCU-based SoC solution for ultra-low-cost and low-power IoT applications. WISEN-1's excellent communication range and low power makes it theideal solution for low power applications such as Smart-home (remote monitoring and sensing), battery IPC, visual
Doorbell, connected home appliance, etc.
The application processor subsystem contains a high-performance 32-bit RISC-V MCU which operates up to 160MHz and it includes embedded SRAM/ROM. The Wi-Fi subsystem contains a 2.4GHz radio and 802.11b/g/n/ax modem/MAC to achieve low latency, long range and low power consumption. The Bluetooth LE subsystem contains a Bluetooth 5.1 radio, modem and link controller, as well as Bluetooth mesh feature.
WISEN-1 enables ultra-small form factor solutions with minimal external components, reducing total silicon and system-level costs. An extensive range of peripheral interfaces and security features are fully supported by this SoC solution. Advanced connectivity and power management techniques enable extremely low active and sleep power consumption, thus extending the useful life of battery-powered devices.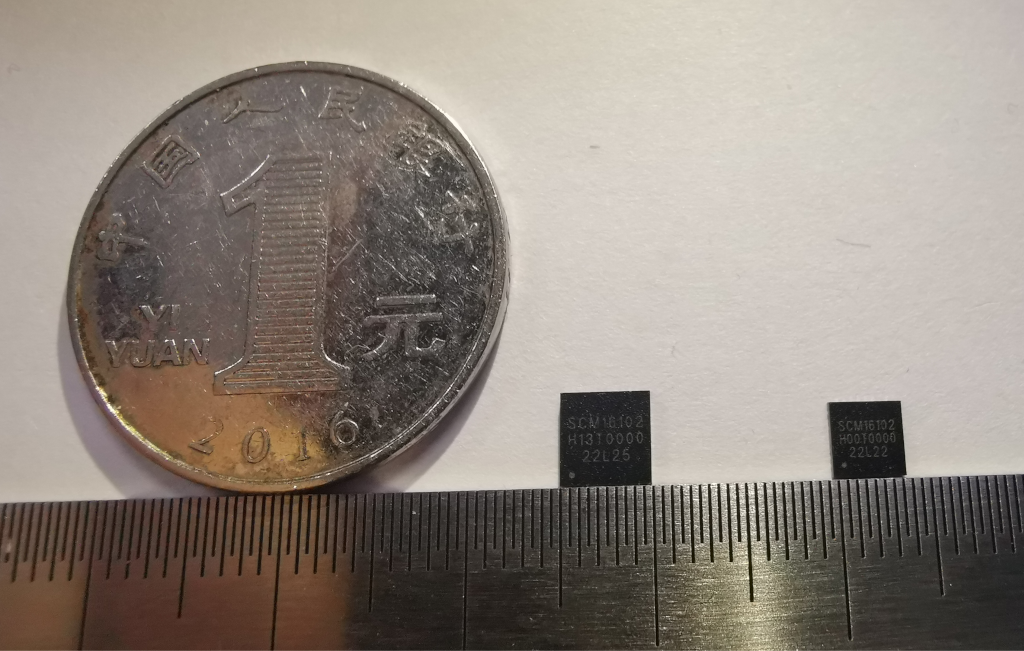 WLAN
IEEE 802.11 b/g/n/ax compliant
11b/g/n 20/40MHz bandwidth and 11ax 20MHz in 2.4GHz band
1T1R mode with data rate up to MCS 7
Support MU DL/UL OFDMA
Support STBC
Support TWT
Security support for WFA WPA/WPA2/WPA3
Support IEEE 802.11e and Wi-Fi Multimedia (WMM)
Supports 802.11w protected managed frame
TX/RX A-MPDU, RX A-MSDU
Fragmentation and defragmentation
Greenfield, mixed mode, legacy modes support
Support Soft-AP mode and concurrent mode
Integrated LNA, PA and T/R switch
Low power consumption

MCU & Memory
32-bit RISC-V single-core application processor with floating-point support
384 KB ROM
352 KB SRAM
embedded 4MB NOR Flash
SPI (single, dual & quad) for external FLASH
Bluetooth Low Energy
Bluetooth LE 5.1 fully compliant
Data rate 1Mbps, 2Mbps, Long range 125kbps and 500kbps
Auto acknowledgement, retransmission and flow control
Support full-function Bluetooth LE AoA and AoD features
Advertising extensions
Long data and Adv packets
Support for stable modulation index
Channel selection algorithm #2
Multiple advertisement sets
Both central and peripheral modes
Integrated Balun and PA
Security
Secure boot
Flash encryption
Cryptographic hardware acceleration
Peripheral Interfaces
Programmable GPIO, 12-bit SAR ADC
2 x SPI master, 3 x UART, 2 x I2C
6 x PWM controllers, 1 x I2S
SDIO 2.0 device
Miscellaneous
Support 2.7V~3.6V voltage input
40MHz crystal clock
QFN 40-pin, 5mm x 5mm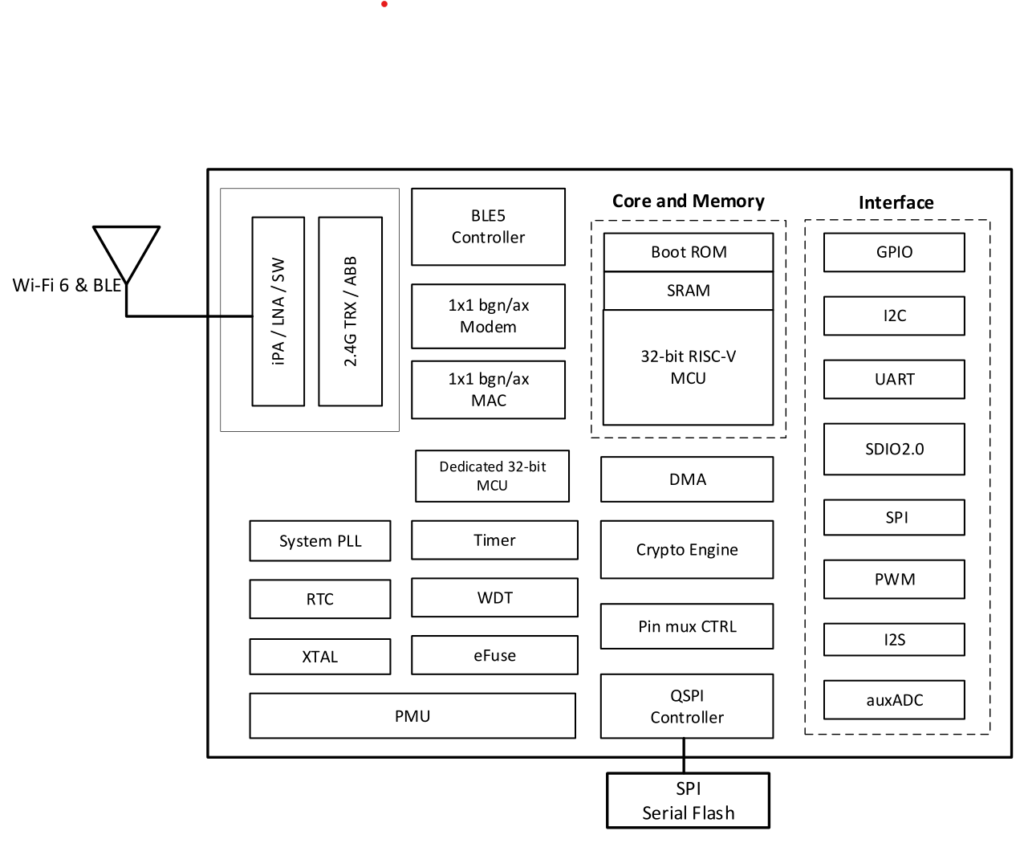 Sample chipset and Evaluation kits are available today. For information and details about Senscomm products, please contact your local sales or the company directly.