On June 29, 2021, the 2021 China Potential Unicorn Enterprise Report Conference and Suzhou Cooperation and Exchange Conference were held at the Suzhou Jinji Lake International Conference Center, attracting more than 100 potential unicorn enterprises and financial institutions across the country to participate, Xu Kunlin, Member of the Standing Committee of the CPC Jiangsu Province Committee and Secretary of the CPC Suzhou Municipal Committee, attended the opening ceremony and delivered a speech. According to the "2021 Research Report on China's Potential Unicorn Enterprises", there are a total of 425 companies on the list in 2020, and a total of 39 companies in Suzhou are on the list.
Senscomm got selected as 2020 China National Level Potential Unicorn Company. #325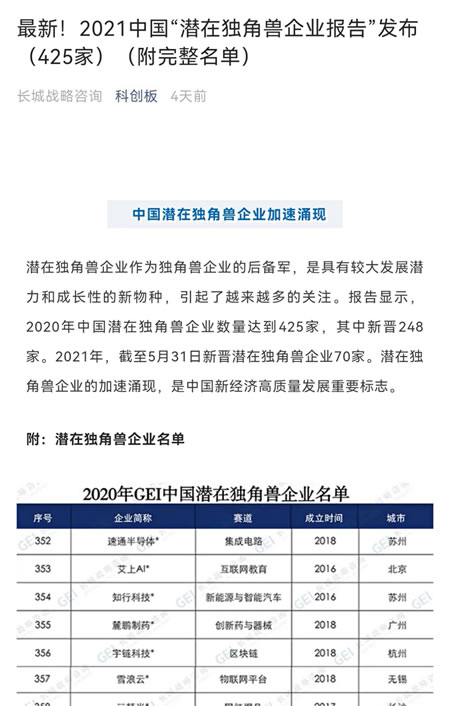 Unicorn refers to the rapid development of enterprises, the number of rare, favored by investors and other attributes of entrepreneurial enterprises, potential unicorn as the backup of unicorn enterprises, is more potential and growth of the future star, and is the blazer of the new track and the scene of the eruption of the promoter.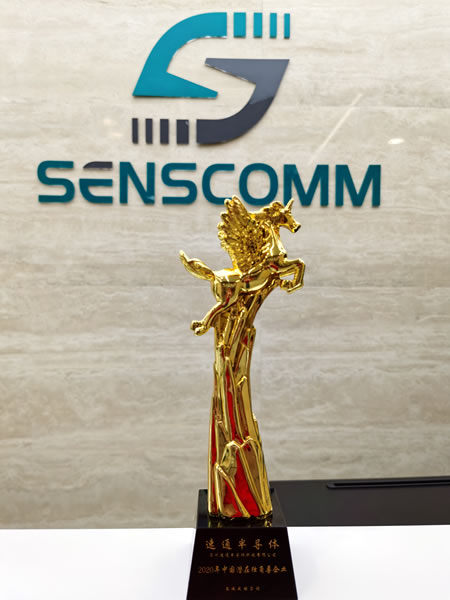 The CEO of Senscomm Semiconductor Co., LTD personally attended and took the stage to receive the award, thanking everyone for the efforts and saying, "The potential is still a long way from the actual $1 billion company, but the entire team of the company will do their best to achieve the unicorn enterprise goal as soon as possible."